About Us
HomeworkHub is a youth-led, non-profit organization dedicated to providing free, accessible, and quality educational resources to all students in need in order to guide them to academic success. Over the past months, the HomeworkHub community has grown to over 1800 members across the world including tutors and students from Canada, the US, China, Kenya, India, Philippines, and Indonesia!
HomeworkHub's Mission...
Through our FREE tutoring program, we provide Elementary school students with the one-on-one academic support they lack and volunteer tutors with necessary community service hours all from the comfort and safety of your own homes! HomeworkHub is dedicated to providing academic assistance to students and their families in need.
We believe that everyone should have access to quality educational resources. Financing your student's educational journey shouldn't be something you need to worry about!
During our sessions, your student will receive personalized, one on one attention from their tutor!
Our high school and university tutors have all been where your child is today! Our application, interview and training process ensures only the best for your child.
All of our sessions will be held online over google meet to ensure our tutors and student's safeties during this pandemic. That way, your student can stay safe while learning!
If English isn't your child's first language, just select the ESL option when registering. We'll select a tutor from our many talented multilingual volunteers just for them!
Grades
We are tutoring
Grades 1 - 8
Duration
Each session is
45 minutes
Sessions
A subject is tutored for
8 sessions
Subject Limit
You can sign up for
3 subjects at a time
Math
Price: FREE
Science
Price: FREE
English
Price: FREE
French
Price: FREE
Ho Ho HomeworkHub
Thanks to the help of our community partners and Rising Youth, HomeworkHub was able to donate over $2000 worth of Holiday Gifts to students in our community this Holiday Season for our inaugural "Ho Ho HomeworkHub" Holiday Fundraiser!
Back to School with Backpacks Fundraiser
For HomeworkHub Tutoring's "Back to School with Backpacks" fundraiser, we raised over 250 backpacks with school supplies so our community's students to can be school-ready for the Back to School season. We couldn't have done this without the support of our community partners over at Rising Youth and all the help from our wonderful Students and Volunteers!
Let's Code Intro Session
HomeworkHub's "Let's Code" intro session was hosted in partnership with our friends over at Compass Tutoring! Our tutors introduced students to the world of coding and computer science with the help of code.org, JavaScript, and Python. If you're interested in coding, please visit Compass Tutoring for more information and stay tuned for future intro sessions!
Compass Codes
Compass Codes is a 2-month long, FREE introductory coding program hosted in partnership with Compass Tutoring. This program, brought to you by our very best computer science tutors Charles Zhang and Feng Zhang, will host fun, engaging, and hands-on lessons to teach students grade 5 to 10 the basics of computer science, web-development, and user-friendly and dynamic web-applications.
Message from Waterloo Mayor Dave!
Volunteers
Need Volunteering Hours?
Become a HomeworkHub Tutor
Not only will you have the opportunity to work with younger students in need and earn volunteer hours and great experience, you are also given the opportunity to develop excellent leadership and communication skills all while staying safe!
Task Description
After the application process, you will be paired with an elementary school student and tutor a 45 minute class every week during an 8 week session.
During These Session You Will Be:
Planning your lessons in advance
Arriving to lessons on time and ready to teach.
Assisting your student in their chosen subject.
Logging your time!
Requirements
At least 14 years old or be in high school
Committed and dedicated to the task
Comfortable with working with kids and pre-teens
Maintaining good academic grades and communication skills!
Vulnerable sector police checks required for tutors 18 and up
Our Donors and Community Partners
Thank you!
Volunteer Toronto
Community Partner

iVolunteer Perth-Huron
Community Partner
Building Black Youth Foundation
Community Partner
Volunteer Action Centre
Community Partner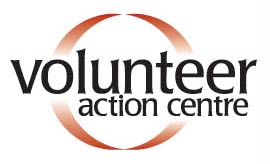 House of Friendship
Community Partner

COMPASS Refugee Centre
Community Partner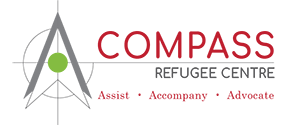 Reception House Waterloo Region
Community Partner
Healing of the 7 Generations
Community Partner
Mill-Courtland & Highland Stirling Community Groups
Community Partner
Kitchener-Waterloo Multicultural Center
Community Partner
Costco Wholesale
Dedicated Donor
Rising Youth
Dedicated Donor
Waterloo Chinese Canadian Association
Dedicated Donor
Compass Tutoring
Dedicated Donor
Publicity
HomeworkHub on the News ...
Testimonials
Here's what our parents have to say:
My son is fascinated by the meetings with his HomeworkHub tutor. He is looking forward to them and after them he is always excited and continues to play the games they both played. When their last meeting was over, he was very disappointed and cried that they would not see each other again. It's great to see my child inspired to learn!
From start to finish HomeworkHub was great! Our tutor was friendly and patient with our son and she really took her time to help him with his math.
My son is an only child, so when school went to remote learning, he was struggling. He needed more one on one time, and this program gave it to him. He was happy to have a study buddy and someone to guide him through his school work. It was beneficial that he was brainstorming with another young student, because he felt more comfortable doing homework with a peer instead of an adult.
Our tutor went the extra mile to help my son on his Math. He sent out a link of Khan Academy for him to enrich the knowledge and practice what he learned. During the session, he patiently helped my son to understand the concept and sometimes spent extra time with him at the end of session.
Great experience, very helpful. Esther always helped with homework questions and when no homework, she played learning games with my child.
F.A.Q
Frequently Asked Questions